We all know that Crumbl Cookies are not the healthiest item one can consume. That said, some have predicted that for Crumbl Cookies to take the next step as a business, they need to offer dairy free, gluten free or vegan cookies. As of summer 2023 there are no plans to offer a healthy alternative cookie meaning there are no dairy free, gluten free or vegan cookies at Crumbl. In March 2022 Crumbl created two polls on Instagram to ask fans of the brand how they felt about a vegan cookie or gluten free cookie and here are the results: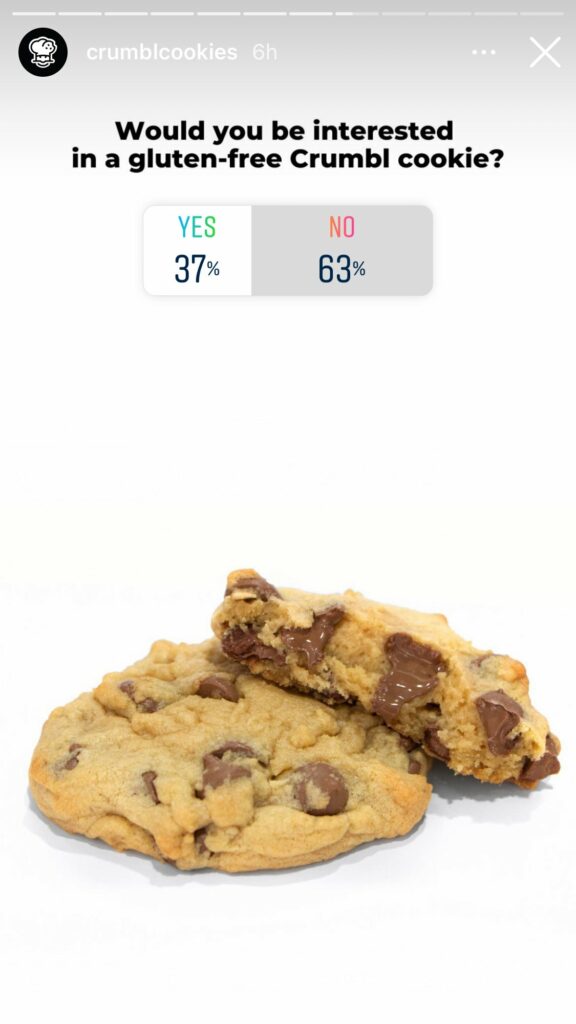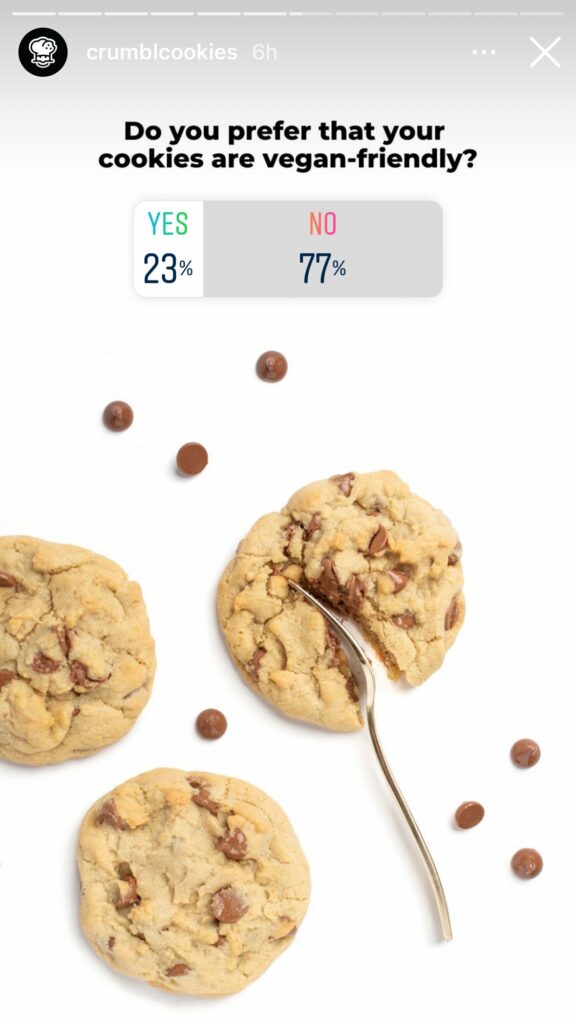 By looking at the poll results, it is quite clear Crumbl Cookies fans do not want a Gluten Free or Vegan Friendly Cookie. With plenty of butter in all Crumbl Cookies it is easy to see how these types of treats are not dairy free. If you are lactose intolerant, gluten free, vegetarian or vegan you unfortunately do not have any options at Crumbl Cookies in 2023.
The official Crumbl Instagram account did comment that the "Rice Crispy Treat" cookie that was so hard to ball and make was a good gluten free option. They did not advertise it as such but did make the comment on a social media post.